09 & 10.09.17 (RPSC) Rajasthan Current Affairs
RAJASTHAN
Rajasthan's biggest cow milk dairy plant to be set up in Ajmer.
Ajmer is set to get Rajasthan's biggest cow milk dairy plant. Chief minister Vasundhara Rajewould soon the lay the foundation stone for the Rs 253-crore dairy plant in Ajmer, co-operative minister Ajay SinghKlick said. The plant will be exclusively dedicated for the processing of cow milk
Rajasthan is among the top five milk producing states in the country. The state also caters to the demand for milk in the national capital Delhi. State's milk brand Saras is one of the top brands and also the highest paying milk co-operative in the country.
Rajasthan Co-operative Dairy Federation(RCDF) is one of the biggest dairy co-operatives in the country, collecting 24 lakh litres of milk per day, on an average. It has milk collection unions in 21 districts of the state with a turnover of over Rs 4,500 crore.
Rs 225 crore for the welfare of cows was generated though cess on stamp duty which would be utilized for the storage of fodder and water facilities
Rajasthan is the only state in India which has a dedicated cow ministry. Rajasthan government had imposed a 10% cow cess as surcharge on stamp duty for protection and propagation of cows in the state in 2016. The surcharge will be applicable on non-judicial instruments. The cess will have a bearing on cost of making documents like property sale or lease deeds, rent agreements, mortgage.
INTERNATIONAL
• World's first Dividing Retractable Football pitch at new stadium of Tottenham
 Tottenham's new stadium will include the world's first retractable pitch, which is due to open in 2018, allowing the venue to hold both football and NFL matches.
 Sheffield engineering company SCX have been recruited to build the retractable pitch.
 Tottenham Hotspur Football Club, referred simply as Tottenham or Spurs, is an English football club located in Tottenham, Haringey, London.
• University of Oxford ranks top in 2018 World University Rankings, In India IISc Bangalore ranks first
 World University Rankings which was published by the Times Higher Education (THE) are:
1. University of Oxford
2. University of Cambridge
3. Caltech, Stanford University.
IISc, Bangalore has been named the top university in India. The other top Indian Universities are:
2. IIT-Bombay
3. IIT-Delhi
• James Anderson (35-year-old) became the third pacer, sixth bowler overall and first Englishman to take 500 Test wickets
 Windies' pacer Courtney Walsh was the first fast bowler to achieve the feat, followed by Australia's Glenn McGrath.
NATIONAL
• Union Govt to launch School Chalo Abhiyan to enrol 80 lakh kids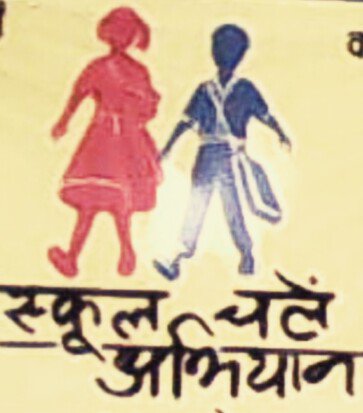  Government will undertake a programme known as 'school chalo abhiyan'from 2018 to enrol "7
0-80 lakh" students in India who are out of schools.
 Union Human Resource Development Minister Prakash Javadekar announced it at the celebration of 51st International Literacy Day-2017.
• In Hyderabad, First water ATM inaugurated at Nalgonda X Roads
 Telangana State Home Minister Naini Narasimha Reddy has inaugurated 'Any Time Water' kiosk, known as water ATM near Nalgonda X Roads which is joint initiative of Safe Water Network, an international NGO and Greater Hyderabad Municipal Corporation (GHMC).
 Purified water will be made available at a payment of ₹ 2 per litre and ₹ 20 per 20 litres of water.
 A total of 200 ATMs will be set up to reach a targetted 150,000 people. In the first phase 50 water ATMs will be operationalised by 2018.
• Assam Govt signs MoU with Google to increase digital literacy across 26,000 villages.
 Assam Government signed a Memorandum of Understanding (MoU) with Google India, to provide Internet connection to 26,000 villages and 1,500 tea garden areas in Assam to increase digital literacy.
 Information Technology Secretary Nitin Khare and Google India Country Head (Policy) Chetan Krishnaswami signed the Memorandum of Understanding in the presence of Assam Chief Minister Sarbananda Sonowal.
• Successful Flight Test of 3rd Generation Anti Tank Guided Missile – NAG
 India's indigenously developed 3rd generation Anti Tank Guided Missile (ATGM), Nag has been successfully flight tested twice by DRDO against two different targets in the ranges of Rajasthan.
 The ATGM Nag missile has successfully hit both the targets under different ranges and conditions with very high accuracy as desired by the Armed Forces.
 With these two successful flight trials, and the flight test conducted earlier in June in the peak of summer, the complete functionality of Nag ATGM along with launcher system NAMICA has been established and marked the successful completion of development trials of Nag Missile.
• Bharat Petroleum set to get Maharatna status
 State-run Bharat Petroleum Corporation (BPCL) is all set to become a Maharatna company. The oil marketing company is at present a Navratna firm.
 The decision to elevate BPCL to Maharatna status was taken by a panel headed by the Cabinet secretary.
Gk bit- Maharatna and Navratna
 Maharatna and Navaratna state-owned units operate in strategic fields such as coal, petroleum, steel, heavy engineering, power supply, telecommunications and transportation services.
 Navratna was the title given originally to 9 Public Sector Enterprises (PSEs) identified by the Government of India in 1997 as "public sector companies that have comparative advantages", giving them greater autonomy to compete in the global market so as to "support [them] in their drive to become global giants".
 PSU companies are divided into three categories:
• Maharatna
• Navratna
• Miniratna ( Category 1 and Category 2)
 Originally, the term Navaratna meant a talisman or ornament composed of nine precious gems. Later, this symbology was adopted in the courts of Emperor Vikramaditya and the Mughal emperorAkbar, where the Navaratnas were a group of nine extraordinary men in their respective courts.
 In 2009, the government established the Maharatna status, which raises a company's investment ceiling from Rs. 1,000 crore to Rs. 5,000 crore. The Maharatna firms can now decide on investments of up to 15 per cent of their net worth in a project; the Navaratna companies could invest up to Rs 1,000 crore without explicit government approval.
 There are currently 7 Maharatnas, 14 Navratnas and 53 Miniratnas-I and 16 Miniratna-II.
 There are multiple factors and criterias for granting 'ratna' status. However, major criteria of awarding status are:
Maharatna
• Three years with an annual net profit of over Rs. 2,500 crore
• Net worth of Rs. 10,000 crore
• Turnover of Rs. 25,000 crore
Navratna
A score of 60 (out of 100), based on six parameters which include net profit, net worth, total manpower cost, total cost of production, cost of services, PBDIT (Profit Before Depreciation, Interest and Taxes), capital employed, etc.
A company must first be a Miniratna and have 4 independent directors on its board before it can be made a Navratna.
Miniratna Category-I
Have made profits continuously for the last three years or earned a net profit of Rs. 30 crore or more in one of the three years.
Miniratna Category-II
Have made profits for the last three years continuously and should have a positive net worth.
The Categorisation entitles the company boards to do investments up to a limit (depending on the status) without seeking government permission.
Maharatna: up to Rs.1,000 crore – Rs. 5,000 crore, are free to decide on investments up to 15% of their net worth in a project.
Navratna: up to Rs. 1,000 crore or 15% of their net worth on a single project or 30% of their net worth in the whole year (not exceeding Rs. 1,000 crores).
Miniratna-I: up to Rs. 500 crore or equal to their net worth, whichever is lower.
Miniratna-II: up to Rs. 300 crore or up to 50% of their net worth, whichever is lower.
List of Maharatna
1. Coal India Limited
2. Indian Oil Corporation
3. NTPC Limited
4. Steel Authority of India limited
5. Bharat Heavy Electricals Limited
6. GAIL (India) Limited
7. Oil and Natural Gas Corporation
APPSC GROUP 1 Notes brings Prelims and Mains programs for APPSC GROUP 1 Prelims and APPSC GROUP 1 Mains Exam preparation. Various Programs initiated by APPSC GROUP 1 Notes are as follows:-
For any doubt, Just leave us a Chat or
Fill us a querry
––